When it comes to the best pool pump in Australia as there are so many to choose from. The best pool pump is one that is reliable, efficient, simple to operate, and perfectly suited to your pool. There are many different pool pump options available in Australia, and the best one for your needs will depend on factors such as the size of your pool, your budget, and the features that are important to you.
Some popular brands of pool pumps in Australia include AstralPool, Davey, and Onga. It's recommended to consult with a pool professional or do research on the specific requirements of your pool before making a purchase.
Let's dive into this topic in more detail below:
What is a pool pump?
A pool pump is a mechanical device used to circulate water in a swimming pool, spa, or hot tub. It is typically located near the pool equipment pad and is connected to the pool's filtration system. The pump pulls water from the pool through one or more suction ports, and then pushes it through the filter and back into the pool through one or more return jets. The water circulation provided by the pump helps to keep the pool clean by removing dirt, debris, and other contaminants, as well as helping to distribute chemicals used to sanitize the water. Some pool pumps also have additional features such as variable speed settings, which can help to save energy and reduce operating costs.
Pool Pumps Buying Guide
Pump Types
There are two main types of pool pumps: above-ground and in-ground. Above-ground pumps are typically less expensive and simpler than in-ground pumps. They require manual priming, which involves sucking in water and forcing out air, and are placed near the pool, but below the waterline. In-ground pumps are positioned above the waterline and are self-priming. They are typically larger and able to handle higher flow rates and larger volumes of water but are generally more expensive than above-ground pumps.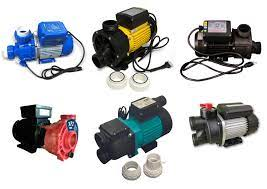 Pool pumps speeds
Pool pumps come in different variable speed pumps, including:
single speed pumps: These pumps circulate water at a consistent speed. They may be less energy-efficient, but they are a cost-effective option.
Dual speed: These pumps have two speed options: high and low. This allows you to choose a speed that uses less energy and saves you money on energy costs.
Variable speed: Some pumps allow you to select the speed of circulation. They tend to be more expensive, but they are also more energy-efficient and offer the ability to customize the flow rate according to your needs.
Flow rate of pool pumps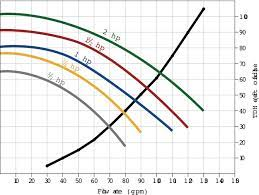 The flow rate of a pump is the amount of water it can move in a minute. The flow rate required for a pool is dependent on the size of the pool, for example a 70,000-litre pool would need a flow rate of 145 litres per minute to circulate the water once every eight hours. The turnover is the amount of time it takes for the pump to circulate all of the water in the pool through the filter.
When looking at a pool pump, it's important to pay attention to the flow rate and not just the horsepower, as flow rate is a better indicator of the efficiency of the pump. It's also important to ensure you don't purchase a pump with more horsepower than you need, as an oversized pump can cause issues and be less efficient.
Filter size
The filter size of a pump determines how much water it can filter at one time. A larger filter size can process more water than a smaller filter. Filters also come in a variety of shapes and materials, such as spherical or cylindrical, each with its own benefits and drawbacks. Cylindrical filters tend to clean more quickly but are often more expensive. Spherical filters have less surface area per unit volume and are less efficient, but are more affordable. Some pool owners prefer using sand or cartridge filters, but these may not be the best option for long-term low-maintenance use, as they may require repair or replacement parts due to frequent use.
Connection size
It's important to make sure that the connection size of the pool pump matches the plumbing in order for the water to flow properly. A mismatch in size can limit water flow and damage equipment. When purchasing a new pump, it's important to check the size of the existing pipes (usually 1.5 or 2 inches) and match the pump to that measurement. Most residential pools use 2-inch pipes, but some smaller pools may have 1.5-inch pipes. When installing a new pump on an existing pool system, it's best to match the pipe size unless the manufacturer recommends otherwise.
Pump location/design
The location of the pool pump depends on the type and design of the pool. For above-ground pools, it is best to hide the pump from view as much as possible to keep the equipment out of sight. For in-ground pools, the pump can be hidden or placed in a separate room. Some people prefer to keep it hidden so that it does not detract from the appearance of the pool area.
Other Points
A timer can be a useful addition to a pool pump as it allows you to schedule operation during times when energy costs are lower, thus saving time, energy, and money. Efficiency is another important aspect to consider, choosing a pump with high energy star ratings will help you save money on operating costs in the long run. Noise level is also something to consider, as some pumps can be quite loud, making it bothersome at night. To maintain harmony with your neighbors, it's best to choose a pump that is relatively quiet. It's also essential to consider the compatibility of the pump with other equipment such as a sand filter, which is an essential part of the pool system and keeps the water clear of particles.
To get the best out of your pump, it is important to match the pump's capabilities to the needs of your pool. This is mainly determined by size — both the pool and the pump — but also by how you use the pool and what type of filter system you have.
Best Pool Pump Australia Expert Opinion
Best Budget Option: TDKMAN
Flow rate: 460L/min
Motor: 1200W, 1.6hp
The affordable pool pump features a powerful 1.6 horsepower motor that provides a flow rate of up to 27,600 liters per hour or 460 liters per minute. It is suitable for both residential and commercial swimming pools and spas, and is 100% compatible with salt and chlorine. It can be used in both above-ground and in-ground pools. The pump also has thermal overload protection to prevent overheating and ensure a long lifespan. Additionally, it has a full-size removable strainer basket that can be easily cleaned to remove large debris from the pool or spa. The IP55 electric motor also helps protect the motor from dust and water damage, and the pump comes with a one-year warranty for added peace of mind.
Top Pick: Onga Leisuretime LTP750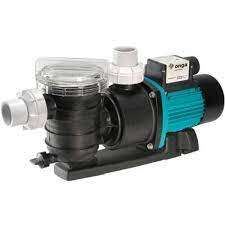 Flow rate: 250L/min
Motor: 750W, 1hp
The Onga pump is a dependable and cost-effective option. It is designed for swimming pools ranging from 20,000 to 90,000 liters in size and can also be used as a solar heating pump. The self-aligning barrel unions make connecting pipes quick and easy. The elevated mount keeps moisture away from the motor and the corrosion-resistant shield extends the life of the motor. The lint pot features a clear lid that allows you to easily see when it needs to be emptied and the lid can be removed or tightened without any tools.
Best Value: Giantz Swimming Pool Pump
Flow rate: 500L/min
Motor: 2000W, 2.7hp
The Giantz pool pump is versatile as it is compatible with both salt and chlorine water and can be used for above-ground and in-ground pools. It offers durability, efficiency, and great value for money. It is also powerful, with a flow rate of 500 liters per minute and a 2.7 horsepower motor that can refresh a 60,000-liter pool in under three hours. The detachable filter ensures that your pool water is always clean and clear. The pump also features a copper motor with high conductivity, which produces less heat, is energy efficient, and operates quietly. The enclosure is watertight, corrosion-resistant and has a rapid drain stop.
Other options
Onga SuperFlo VS 800 Energy Efficient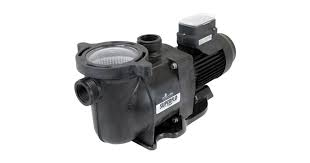 Flow rate: 280L/min
Motor: 1.25hp
The Onga SuperFlo is a user-friendly, quiet, efficient, and reliable pump that allows you to customize settings to meet your filtration and cleaning needs. The variable speed pump has three settings and an override feature, allowing you to select the most efficient speed for your needs. The user interface is simple and intuitive, with quick-connect plumbing unions and an easily removable top for cleaning. The motor is protected against damage and the hydraulic design provides high performance, energy efficiency, and pump longevity. The structure is durable and weather-resistant. The large filter trap requires less frequent emptying.
Astral Viron P320 XT Variable Speed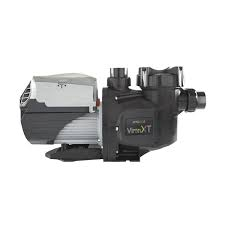 Motor: Similar to 1.25 hp – 1.5 hp pumps.
The Viron XT pool pump allows you to customize the speed to your needs by offering three pre-set speeds that can be adjusted as needed. The low-speed setting is ideal for quiet operation at night or early in the morning. The pump is high-performing and energy-efficient, with a 9-star efficiency rating that can save you over $1,000 per year in running costs. Additionally, it has an integrated timer that allows you to set up to four different speed settings for different time periods each day for added convenience.
Pool Pump FAQs
When should my pool pump be replaced?
There are several signs that indicate it's time to replace your pool pump.
Age:

The average lifespan of a pool pump is around 8-12 years. If your pump is approaching or exceeding this age, it may be time to consider replacing it.

Noise:

If your pool pump is making loud or unusual noises, it could be a sign that the bearings or impeller are wearing out and the pump needs to be replaced.

Decreased performance:

If your pool pump is not circulating water flow as efficiently as it used to, it may be time to replace it.

High energy bills:

If your energy bills have been increasing and you can't find another explanation for it, your pool pump may be working harder than it should and may be time to replace it.

Leakage:

If you notice any leakage around the pump or from the pump, it may be time to replace it.
How much horsepower do I require for a va
riable-speed pump
?
The amount of horsepower (HP) required for a swimming pool pump depends on several factors, including the size of your pool, the flow rate required, and the head height (the height the pool water needs to be lifted to reach the pool or spa).
A general rule of thumb is to use a pump with a flow rate of about 40 GPM (gallons per minute) for every 10,000 gallons of water in the pool. For example, for a 20,000-gallon pool, you would need a pump with a flow rate of 80 GPM.
The head height also plays a role in determining the size of the pump. The higher the head height, the more powerful the pump needs to be.
A common size for a pool pump is 1 horsepower (HP), but you may need a bigger pump depending on the size of the pool, the flow rate, and the head height. It's best to consult with a pool professional or do research on the specific requirements of your pool before making a purchase.
Types of pool pumps for sale